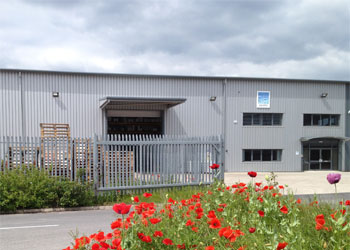 Aquatec Coatings Ltd is a developer and manufacturer of water based and solvent-free industrial paints and coatings. We are one of only a few companies that specialise in water based & solvent free industrial paints.
We have been developing this type of paint long before Environmental Protection Agency legislation was announced and subsequently our experience and knowledge of water-based / solvent-free technology allows us to react quickly to any customer requirements.
Our focus and experience in the market allows us to provide our customers with well established coatings and also the ability to tailor make paints to the individual customer requirements in terms of performance, specifications and price. We supply a range of products to meet most customers' needs.
Our sales office, technical laboratory, production facility and warehouse are all sited in Wrexham. Our dedicated production facility uses the most up to date mixing equipment and due to our flexible manufacturing process we can provide rapid turn around times from order placement to delivery.
We have technical sales representatives based throughout the UK mainland to react quickly to customers needs.
Through our excellent technical centre we can offer substantial technical backup and extensive product development.
Manufacturing/delivery lead times are typically 1 - 2 days with finished goods held in stock for regular customer orders. Deliveries are made through our own transport fleet as well as utilizing outside carriers.
Carbon Zero status
AquaTec is proud to have achieved Carbon Zero status
Quality
AquaTec Coatings are ISO 9001:2008 approved. Through our stringent quality procedures we provide our customers with the highest quality paint consistently batch after batch.