Goodbye 2019, Hello 2020!
13/12/19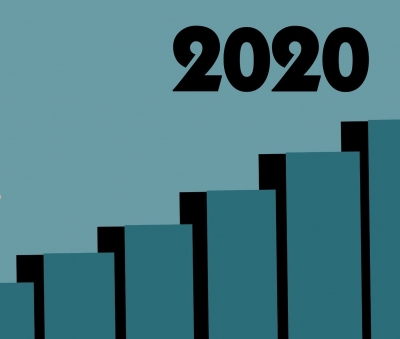 As we get ready for 2020, here at AquaTec we're taking the time to reflect on a busy year in the world of water based paint.
In February, we celebrated our 20 year anniversary. Over the past 20 years we have grown from a small family run business to a leading supplier of water based paint in the UK with many achievements along the way.
Throughout 2019 we have been hard at work promoting our range of water based joinery coatings across the UK. In January, we introduced our single pack opaque factory finish primers and topcoats for exterior joinery, along with a range of supporting ancillary products. With sales growing and the products proving successful, we followed up with an interior primer and topcoat system to diversify our offering and satisfy our customers' growing needs. It wasn't long before we were ready to launch our exterior translucent range, and in September our Woodland Collection was presented to the market with great response.
Other product developments have included our RustTec VAC-100 single pack rust converter being introduced in America and the formulation of a single pack hardwearing coating for ABS plastic roofing substrate. This year we also developed a two pack polyurethane system for GRP composite doors. This challenging project required a coating that was extremely durable with chip and scratch resistance and a smooth attractive finish to be supplied in a range of eye catching colours. One of our more unusual and exciting projects this year has involved formulating a one pack acrylic gloss coating for a major UK theatrical company based in Stratford for the refurbishment of sets and scaffolding sections. In July, we launched our ShieldTec PA-100 solvent free coating that is Class 1 fire rated and designed for line marking and floor paint applications.
At AquaTec, we are always looking to reduce our waste and impact on the environment. This year we have worked with Paint 360 to re-engineer waste product to be recycled into new general use paint. Every litre reworked by Paint 360 contains at least 65% recycled content. We have also supported our local community by supplying the local university and a range of community groups with discontinued paint samples to be used for small projects, both saving their costs and reducing our waste.
For another year running we received accreditation from CHAS Health & Safety Scheme and ISO 9001:2015 Quality Standard whilst maintaining our Constructionline and Carbon Zero status.
Over the year our LinkedIn presence has grown, and we have attended marketing events such as the Modular and Portable Building Association's Annual Golf Day where we hosted the first ever Putting and Prosecco contest. In November we attended the MPBA Christmas event seeing lots of familiar faces before finishing the year off with our annual charity Christmas jumper day to raise funds for Crisis UK.
We would like to take this opportunity to thank all customers and suppliers for their continued and invaluable support. We look forward to working with you all again in the New Year!