Introducing AquaTec's new interior joinery coating system…
04/06/19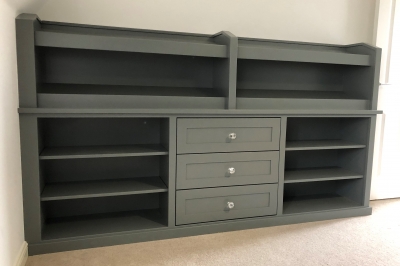 Following our recent success within the exterior joinery coating industry, we have now developed an interior joinery primer and topcoat system to expand our range of water based coatings. The new system was formulated to meet set requirements including rapid drying, early sandability and superior durability.
Our PrimeTec AC-305 Water Based AGR Wood Primer is a single pack micro-porous primer which provides a quick drying, high build, matt finish. PrimeTec AC-305 offers exceptional adhesion to various timber substrates including MDF, HDF and fibre board and is specifically developed to minimise grain raise when sanding. This primer ensures a strong smooth foundation for over coating with our interior joinery topcoat, ShieldTec AC-705 Water Based Paint.
Our ShieldTec AC-705 topcoat gives a smooth finish that is both attractive and extremely hardwearing, making it ideal for demanding internal applications. ShieldTec AC-705 dries very quickly, which in turn delivers good resistance to blocking when stacked. Due to its high solids and excellent opacity even at low film builds, the coverage rates obtained with ShieldTec AC-705 are much higher than most competitive paint systems.
ShieldTec AC-705 is available in a variety of colours and can be matched to customer specification. This topcoat is available as either a satin or gloss finish and it is easy to touch up substrates if required following impact.
Our interior joinery coating system is applied using either air spray or air assisted airless equipment. As part of our customer service, we offer a range of training and ongoing technical support to ensure the highest quality finish.
For further advice on any of the above products please contact us on 01978 661711 or email sales@aquatecpaint.co.uk.