New to the AquaTec Range - ShieldTec PA-100 Solvent Free Line Marking & Floor Paint
09/07/19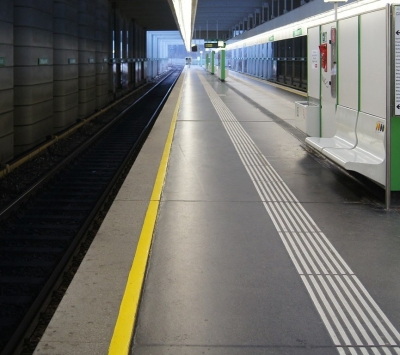 ShieldTec PA-100 is a two pack, solvent free line marking and floor coating which imparts an extremely tough, durable finish with outstanding scratch and abrasion resistance.
ShieldTec PA-100 offers excellent adhesion to a wide variety of surfaces, UV stability and superior outdoor weather resistance, making ShieldTec PA-100 the ideal solution for both interior and exterior applications.
Due to its fast-drying properties combined with rapid film hardness, ShieldTec PA-100 provides quick turnaround time for projects and minimises disruption during coating application.
ShieldTec PA-100 provides exceptional solvent & chemical resistance and has excellent fire rating performance and is compliant with LUL 1-085 standards.
ShieldTec PA-100 is also suitable for use as an enhanced safety surface with the addition of anti-slip aggregate to provide a safe finish for various floor applications. Seek guidance from AquaTec Coatings for system recommendation and application instructions.
As ShieldTec PA-100 is a very high solids coating, it offers excellent hiding power and a smooth attractive finish.
ShieldTec PA-100 is available as standard in yellow and white.
For further details on ShieldTec PA-100, or any of our other product please contact us on 01978 661711 or email sales@aquatecpaint.co.uk.