New to the AquaTec Range….
29/04/20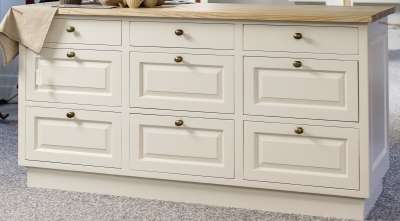 At AquaTec, our dedicated Research and Development team are always looking for ways to expand our product range by formulating innovative new coatings.
As such, when a customer contacted us looking for a system that would provide a smooth final finish for more demanding internal joinery applications such as kitchen units and interior doors, we were more than happy to take on the challenge.
To achieve the increased durability needed for doors and kitchen units subjected to frequent and heavy use, a two-pack topcoat was required to provide a superior level of scratch and impact resistance. We began work developing a topcoat that would meet this need and ShieldTec PU-206 was formulated.
ShieldTec PU-206 two-pack water based interior joinery topcoat provides an ultra smooth finish, long term durability, excellent scratch resistance and blocking resistance.
ShieldTec PU-206 is suitable for use on most types of wood including softwood, hardwood, MDF and HDF board making it ideal for a variety of interior applications.
Available as either a clear or tinted opaque finish, ShieldTec PU-206 is easy to apply by spray and offers rapid drying speeds.
ShieldTec PU-206 can be supplied as either an eggshell or gloss finish and delivers excellent coverage rates.
For further information on this or any of our other factory finish joinery systems, please call us on 01978 661711 or email sales@aquatecpaint.co.uk.