So Long 2020...
21/12/20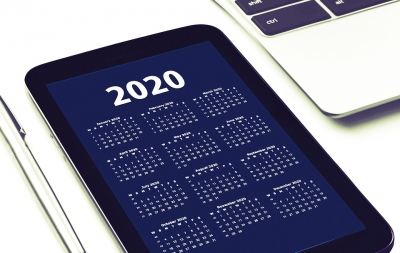 It has been a tough year for everyone, but by working together and supporting one another we have continued to thrive in extraordinary circumstances.
Throughout lockdown we have maintained our rapid next day delivery speeds and high levels of customer service. All our staff are safe and well and continue to work hard every day to support our customers across the UK and in Europe.
Even with the additional challenges we faced this year, we have successfully taken aboard a new multi depot customer within the modular and portable industry. All depots have successfully switched from a solvent based product to our ShieldTec Ultra 6008 water based paint with positive feedback.
Over the course of the year, we have diversified our range with additional products to supply customers with everything they need from one supplier. Our new products include ShieldTec B-100 Black Bitumen paint, spray booth filter panels, PrimeTec RS-100 White Spot Primer Aerosols and ShieldTec RS-100 Aerosols for touch up and stenciling work.
This year, more than ever, our brilliant team of staff have been vital to meeting customer needs. To ensure continued high levels of performance, we have invested in training and development courses including IOSH Managing Safely certification, First Aid training, NVQ Management and Leadership certification and AAT Level 2 certification.
Unfortunately, many of the events normally attended were cancelled so our marketing team turned their focus to digital marketing. Over the year, our LinkedIn followership has grown significantly, our website enquiries have increased and our recent advert in BDC magazine has provided great exposure for our products and services.
For another year running we have achieved ISO 9001:2015 Quality Standard accreditation, successfully passing our audit in March with no required actions. We have also maintained our CHAS certification for health and safety standards.
This year especially, it was important to us to help our local community wherever possible. So many across the UK are struggling due to Covid, and with Christmas coming we wanted to give back to support those who need it most by donating to a local charity. The Venture is a Wrexham based organisation that provides invaluable support to disadvantaged children, young people, and families in the local area. We hope our contribution helps them reach even more people in need this Christmas.
We would like to take this opportunity to thank all our employees for their hard work and dedication through an extra challenging year. Thank you to our suppliers for their support and service and a big thank you to all our customers, we are so glad that you are all keeping safe. We look forward to working with you all in 2021.
From all of us at AquaTec, Merry Christmas and a Happy New Year!